Making a gift to LAC
You can support the LAC in a variety of ways. Tax-deductible gifts of any size can be given to the Program Fund or Equipment Fund of the Center. You can also give to name a space in the East Fee Hall site. Please look at the accompanying floor plan and key.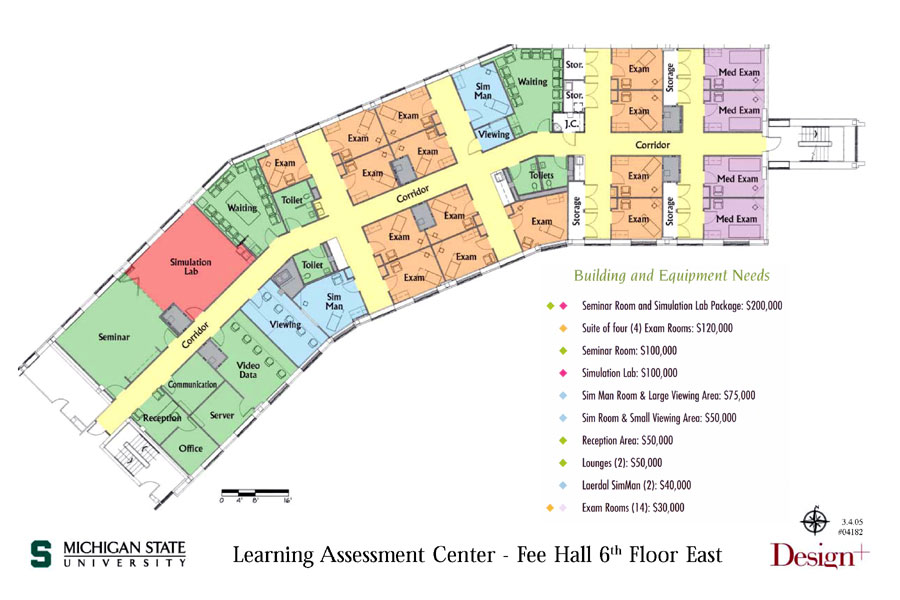 You may designate your gift to support a participating MSU college, split it between colleges, or give it directly to the LAC.
For information about giving to the LAC, you can contact the LAC Office at
517-353-4997
or
Holly Byrnes
. Or you can contact one of the participating College Development Offices:
College of Human Medicine:
Stephanie Stotenbur
616-234-2614 orhehl@msu.edu
College of Osteopathic Medicine:
Chris Surian
517-355-8355 orsurianc@msu.edu
College of Veterinary Medicine:
Doug Moffat
517-353-8722 ormoffat@cvm.msu.edu
College of Nursing:
Eric L. Sturdy, Jr.
517-432-1187 orsturdyjr@msu.edu